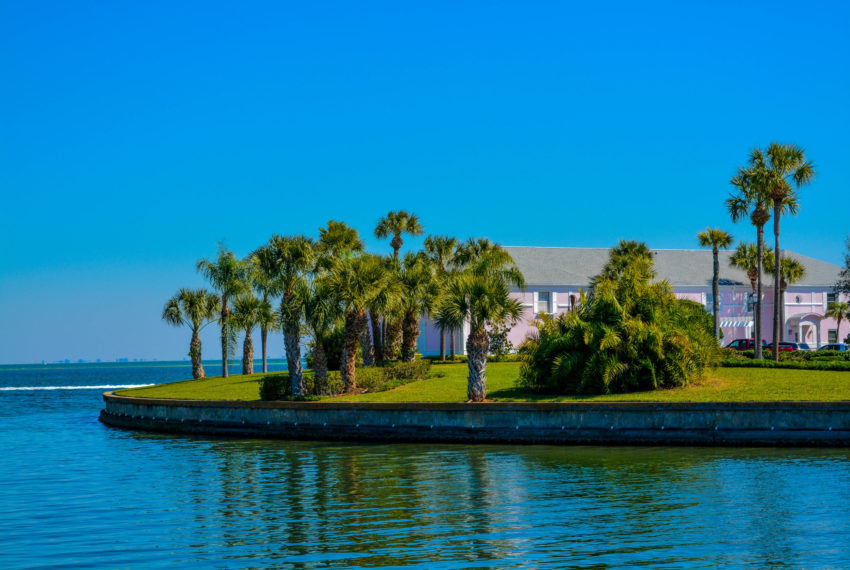 5 Tampa Bay Real Estate Predictions for 2019
When it comes to real estate in Tampa Bay, each new year can bring unexpected changes in the market.  It's difficult to conclusively predict whether 2019 will be a buyer's or seller's market. But so far, the forecast looks optimistic  For instance, most key data on the economy indicate that for the next six months, job growth, high employment, rising wages, and new career opportunities should help stimulate the housing market.

A Prediction
In a report issued by Robert Goldman, realtor and attorney, he predicts "a continued stable and balanced housing market for the first three quarters of 2019 with inventory slowly growing, and prices increasing in the four to five percent range."
Experts Predict Florida's Housing Market for 2019 is "Hot"
U.S. economic and housing market growth is predicted to drop by one percent in 2019 due to higher interest rates.  Many homeowners will choose to remain in their current home. Rather than take on a higher mortgage. But, that is a national forecast.  Other realtors and specialists have a different outlook for the Florida real estate industry. Let's take a look at what they have to say about the Tampa Bay real estate market for this year.
The Outlook for Tampa Bay's 2019 Housing Market
Are you a realtor, prospective home buyer or seller, or an investor? You are probably wondering what's in store for the coming year in Tampa Bay's housing market.  Below are 5 predictions from experts in the industry that might give you an idea of what to expect in Tampa Florida real estate.

Millenials Driving Growth
Experts expect millennials are getting older and ready to settle down and will drive growth in the market.  These individuals are becoming more secure in their careers. And more comfortable with taking out a mortgage.
New Home Starts On The Rise
The Tampa Bay area new home starts are predicted to rise by more than 20 percent this year.  This means buyers won't be faced with a shortage of existing homes on the market. Which in turn, keeps prices down on Tampa real estate for sale.
Private Builders
With Tampa Bay's housing inventory still low, private builders are constructing new homes to meet the needs of prospective buyers. Without an oversupply of homes on the Tampa real estate market, prices will not plummet if there's an economic downturn.
New home construction for 2019 is expected to get a boost due to strong jobs growth. In fact, construction started up on nearly 3,000 homes in the third quarter of 2018 in the Tampa Bay area. This job growth makes Tampa a magnet for job seekers who need affordable homes. According to Metrostudy, for every 30.0000 new jobs created in Tampa Bay, more than 11,000 new homes are constructed.
Industry analysts agree that the strong economy, the tax situation, and the persistent interest in buying properties in the Sunshine State will keep prices strong for many years. In fact, according to ATTOM Data Solutions, the Tampa Bay area ranked sixth in loan applications from people seeking to relocate.
Overall, in Florida, the statewide median sales prices for homes rose consistently year after year for more than six and a half years. This steady growth is a good indication that 2019 predictions are positive.

With the national economy remaining healthy, cities like Tampa will continue to maintain affordable prices and the homes will continue to increase in value on the Tampa real estate market.
Ready to Relocate to Tampa Bay? We're Here to Help
If you're relocating to this area, contact us at Tampa Bay Realty. Our team can help you find the right home for you and your family. Take a look at our listings for Tampa real estate for sale, then give us a call if you have any questions. We will do whatever we can to make the home-buying process easier for you.