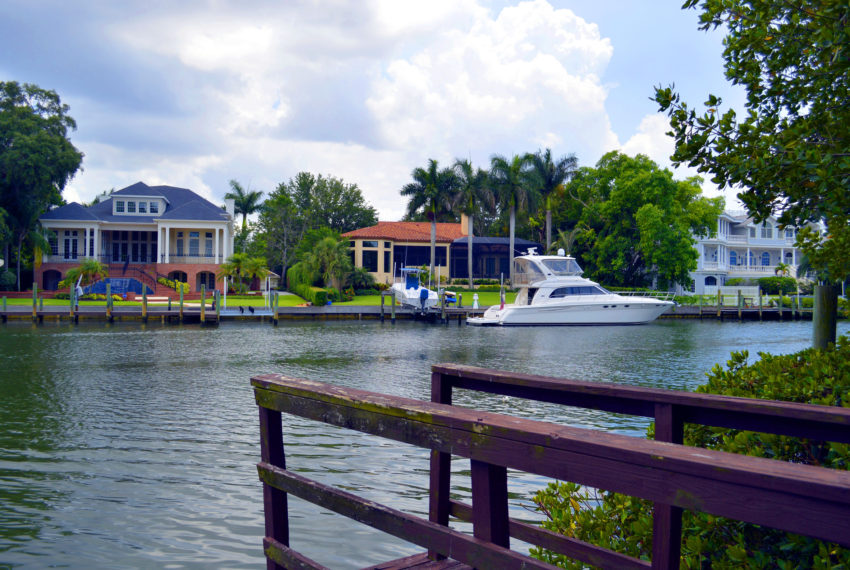 Hudson, Florida
Located at the westernmost end of Pasco County, is Hudson, Florida. A cool town with a scenic nature coast thanks to its extensive waterfront. The city's suburban and rural feel lures virtually all kinds of home buyers, from retirees, ocean lovers to those who are predominantly conservative. Given its nearness to Tampa and Clearwater, Hudson is definitely worth taking into consideration when looking to invest in Florida real estate market.
About Homes for Sale in Hudson
Whether you want to buy or sell a property in the wide-open spaces or a subdivision in Hudson, Florida, Tampa Bay Realty can help you. Before you jump the gun, however, there are important things you should know about homes for sale Hudson, Fl.
Hudson has a Good Housing Market
The best bit about houses for sale in Hudson, Florida, is that home value is far below the national average. While the median home price across the country is more than $200,000, Hudson has an average home value of around $161,400. Besides, the median monthly rent is $900. That means even if you're on a tight budget, you won't have much trouble finding a good place to call home. What's impressive is that many certified realtors are willing to walk through the process, guiding you every step of the way.
Strengthening Economy
Hudson's economy is quite favorable. Although the cost of living is almost on par with the national average, the job market has gone up by 1.63% in the last 12 months. There is a 0.0% income tax rate and the average effective property tax rate is 1.02%. Better yet, home appreciation has been rising steadily over the last decade, going up by 8.1% in the previous year. That's why there's no better time to invest in Hudson Florida real estate market than the present. Hudson being a favorite location for financing industry, you rest assured to find low mortgage houses with magnificent views.
Attractive Neighborhoods
Hudson is a bedroom community. Whatever you are looking for, you'll find it here without the traffic and congestion of the city. Whether you want to go out and enjoy yourself or entertain your loved ones, there's an array of family activities to fill your thrill. The small town is also home to different public and private schools. That makes an excellent place to raise your family. Some of the best neighborhoods include, among others, Hudson Beach Estates, Leisure Beach, Signal Cove, and Gulf Side Villas. Homes for sale Hudson, FL, listing in these neighborhoods comprise single family homes, condos, townhouses, foreclosures, commercial properties, and land.
That's all?
No! Hudson is a nautical area. The bigger part of it is somewhat historic and touches tidal bodies of water. That's one reason why Hudson Florida real estate market attract home buyers who often enjoy the scenery and different fun-filled activities in the beach. If you love the ocean and being out on a boat, you'll certainly like it here. Perhaps interestingly, almost every house has a dock. You can hop in your boat and drive it into the ocean. And, park it right in the back yard once you're done, without having to worry about the docking fee.Could Hudson, Florida, be your next home or investment? Kick start your search with Tampa Bay Realty. With our comprehensive listing, finding the best homes for sale Hudson, FL, has never been more convenient. Whether you're looking to buy a starter home, a dream house or an investment property, we have houses to cater to your needs and budget. What's more, you can filter properties based on price range, so you will never miss a bargain. If you have any questions or concerns, talk to our friendly customer representatives today.