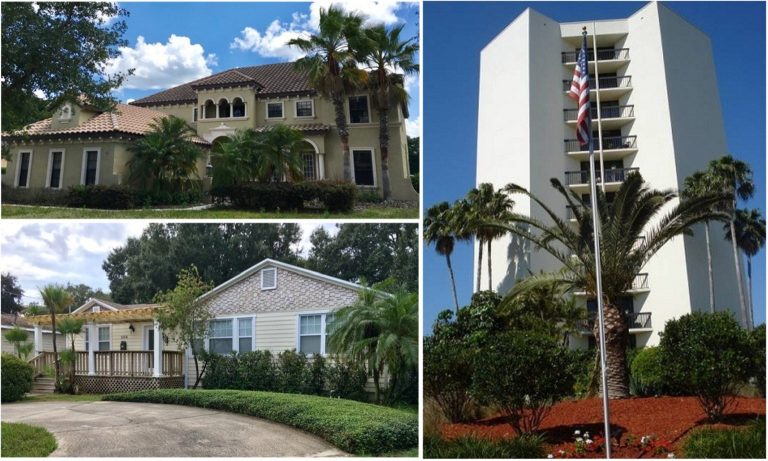 Tampa Bay Realty & Investment Group provides full range property management services, including marketing & advertising, thorough applicant screening and inspections, lease signing, rent collection, day to day management, and property maintenance.
Our primary goal is to provide you with the ultimate customer service while simultaneously maximizing your financial investment.
TBRAIG Property Management Services
It's our job to save you countless dollars, hours, and headaches with our extensive management experience and income producing strategies.
Accounting. TBRAIG offers comprehensive accounting and financial statements as standard service for all clients. Our convenient online account management tool provides owners an up to date view of expenses, maintenance issues, and all other account ledger details. We will disperse rental proceeds on the 10th of every month. Tenants are able to pay online, view their account statuses, and submit maintenance requests 24 hours a day.
Move in/Move out. We provide pre occupancy & post occupancy inspections coordinated with tenants including a thorough report, digital photographs, and detailed specifications which are executed and promptly emailed.
Screening. Prospective tenants are thoroughly screened with a complete background check that includes employment verification, criminal records, prior eviction notices, and credit standings. We understand your peace of mind is key in utilizing our services and will do our best to provide the best possible tenants.
Property Improvement. Our agents will coordinate and provide property improvement processes including cleaning, painting, lock changing, key delivery, and any other personalized service tailored to your needs.
Marketing. Our goal is to maximize the marketing coverage for your property by utilizing social media platforms and industry websites tailored to your property. Most importantly we take pride in the reputation developed in Tampa Bay to represent and mange your property.
Maintenance. As stated above, we offer our tenants the ability to submit maintenance requests online or contact our offices 24hrs a day. Your property will benefit from the relationships we have developed with a wide range of vendors and maintenance personnel to provide prompt & professional service at cost effective rates.
History of Property Management in Tampa Bay
Tampa is a metropolitan area, also referred to as the Tampa Bay Area. The four-county area is home to approximately 3 million residents, and the greater Tampa area (which includes Tampa and Sarasota areas) consists of more than 4 million residents. The annual growth continues to increase at about 2.47 percent, or about 97,000 residents a year.
With such steady growth, city leaders, planners and developers have concentrated their efforts on redeveloping much of its downtown. In 2014 the Tampa business journal said that Tampa was the number two city for real estate investment. With the 7th largest port in the nation – and the second largest in the state – Tampa's development and real estate industry is expected to increase. As the downtown area continues to transform from a 9-5 business district into a 24/7 residential district, the need for great property management is increasing. In April 2017, development proceedings on 20 residential, hotel, and mixed use projects was underway.
In addition to these downtown projects – and perhaps the most ambitious – is a project called water street Tampa. This $3 billion development covering 16 blocks on and around the city's downtown waterfront will consist of 17 buildings (hotels, rooftop bars, residential units and retail spaces).
The rapid property development combined with the steady growth in population each year makes Tampa an up-and-coming city, one where property management companies are tasked with handling a downtown area that is becoming ever more diverse and populous. With all that growth comes added responsibility and opportunity. Tampa Bay Realty and Investment Group is up to the challenge!

Sorry we are experiencing system issues. Please try again.


Sorry we are experiencing system issues. Please try again.