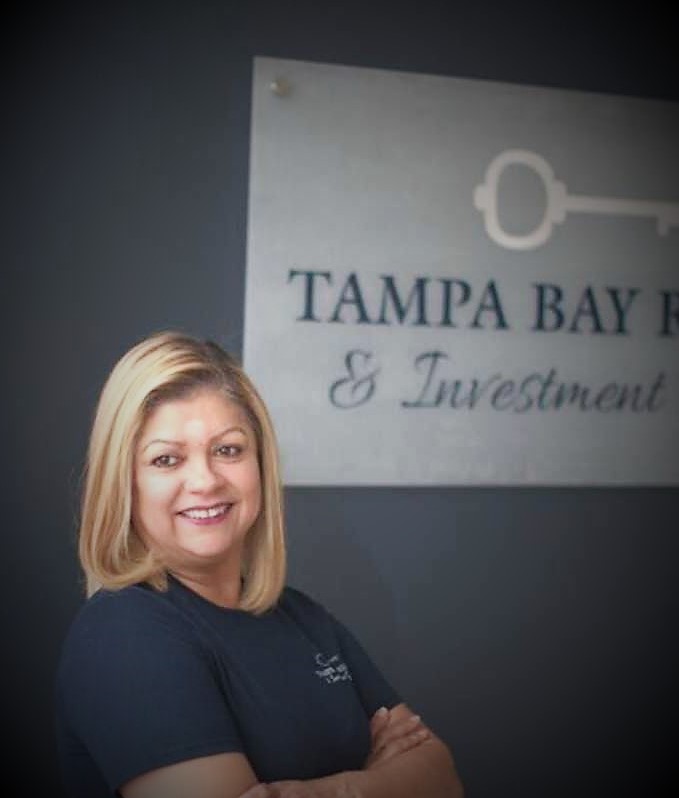 Residential Services Coordinator
Tampa Bay Realty and Investment Group (TBRAIG) would like to introduce, Edna Sanchez.  She joins us as our Residential Services Coordinator, a liaison between the TBRAIG Team, our vendors and the residents we serve.  Whether it's coordinating a lease renewal, getting notices out, or keeping us in compliance, she brings a wealth of information to our team.  As a former Century 21 franchise owner, 14 years as a licensed realtor in the City of Chicago with the Chicago Association of Realtors and the National Association of Realtors. She now has added experience, in property management, in her adopted City of Tampa Bay.
@ TBRAIG, she's running our office – Edna is Fair Housing Certified, fully bilingual, in English and Spanish; allowing us to say we are a full service real estate firm. Just recently, she attended the Housing Education Alliance – Home Track Program where she can guide Spanish speaking individuals to programs that help prepare them for the purchase of their first home. In addition to her knowledge in the real estate arena, Edna is also a representative with Primerica, where she helps families plan for their future – by investing for college, life insurance and retirement.
We welcome Edna to our team! Stop by our office, introduce yourself, if you haven't already. Tampa Bay Realty & Investment Group – We might find the right short-term rental, long term rental or home to call your own. Call us today (813) 515-4882.
On a personal note, this Glam-Mom…  has 3 grandchildren, all Beautiful Baby Boys. 2 are biological, Ethan – 5 yrs old & Isaiah – 2 yrs old (from her son Elias & wife Amanda who live in Chicago). The most recent addition is baby Amir, 8 months (from her daughter-in-law, Leany & proud papa Angelo). Baby Amir was born in November, just after Hurricane Maria in Puerto Rico.
Se Habla Español